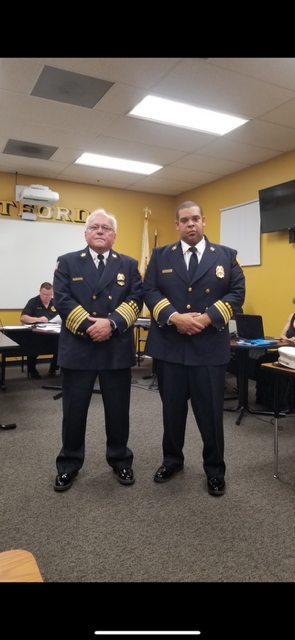 At the public meeting of the Deptford Board of Fire Commissioner on 10/4/23 we promoted Richard Thomas and Andre Wilson.
Previously Battalion Chief of 9-2, Richard is now Volunteer Fire Chief. With many years of experience under his belt, we feel that he is a perfect fit for this position.
Additionally, we appointed Andre Wilson to Battalion Chief of 9-2. Andre brings years of experience as a Firefighter and Captain with Deptford.
Congratulations to both! We wish both gentlemen well and are looking forward to working with them in their new positions.
Pictured (left to right): Richard Thomas and Andre Wilson