Volunteer FAQs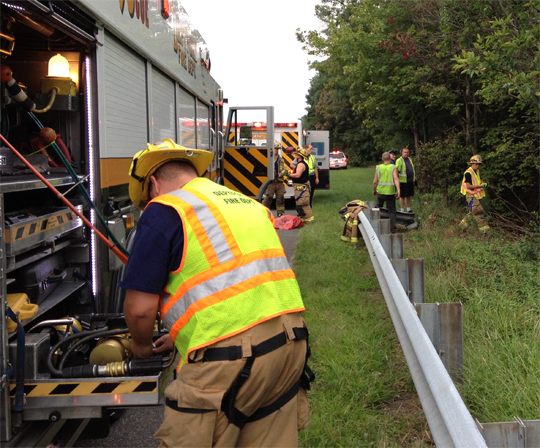 How old do I have to be to volunteer?
Firefighters must be 18 years old, but we have a junior firefighter program that starts at 16 years of age that trains young volunteers and allows them to assist at the firehouse and on calls.
Will I get paid?
Unfortunately, volunteers do not receive financial compensation, but the skills you learn, the thrill of a fire call and the pride in giving back to your community will make it worth your while.
Do I need prior experience to be a volunteer firefighter?
Not at all! We will give you the in-depth training you need to succeed as a firefighter.
Will training and equipment be provided?
All training and equipment is given to volunteers free of charge.
How much time do I have to spend volunteering?
However much time you can give! Any time you can devote will help us serve and protect our community together.
Do I have to fight fires to volunteer?
We need people to help in more areas than just firefighting. You can be a member of our fire police or canteen, or serve as an administrative volunteer and help us operate behind the scenes. Click here to learn more about the different roles in which you can serve.
How do I sign up?
Fill out an inquiry form, and a representative from the station nearest you will contact you to move forward.
Join Us!
We are Deptford Fire Company and we are seeking standout volunteers. Could YOU be one of them?
Become a Volunteer!
"Being in the fire service has brought me a sense of pride and friendships/relationships I wouldn't trade for the world."